A workshop given by Katelijn Vanhoutte (Belgium)
The workshop is an introduction to feeling and recognizing your inner vibrations.
Through the medium of your voice, you will make contact with a subtle energy.
Using your voice you will learn to feel your breathing, your body, your movements and your "inner being".
Discover how your breathing can influence the way you perceive your own body,
and discover how your perception of your body can influence your breathing.
Discover a deeper awareness of your physical self.
Singing overtones is similar.
The voice and its harmonics help you to redefine what you feel, hear, smell and taste.
It is fascinating to see what influence your voice has not just on yourself but also the listener.
The fine overtones can bring an inner peace and happiness, whilst at the same time improve your energy flow.
Once your have mastered the technique you will be able to call on it any time you need it.
Your breathing and your voice become tools to support you in situations
where you find you need help to say the right words, also called the noble speech.
Singing overtones allows you to learn more about the voice in a pleasurable fashion.
Discover unknown cavities in your body and head, in which the voice can resonate.
Using these cavities while singing, your voice will become warmer and fuller.
Singing, and listening to the voices of others singing for us, allows you to feel how healing
the vibrations of the voice and its overtones can be.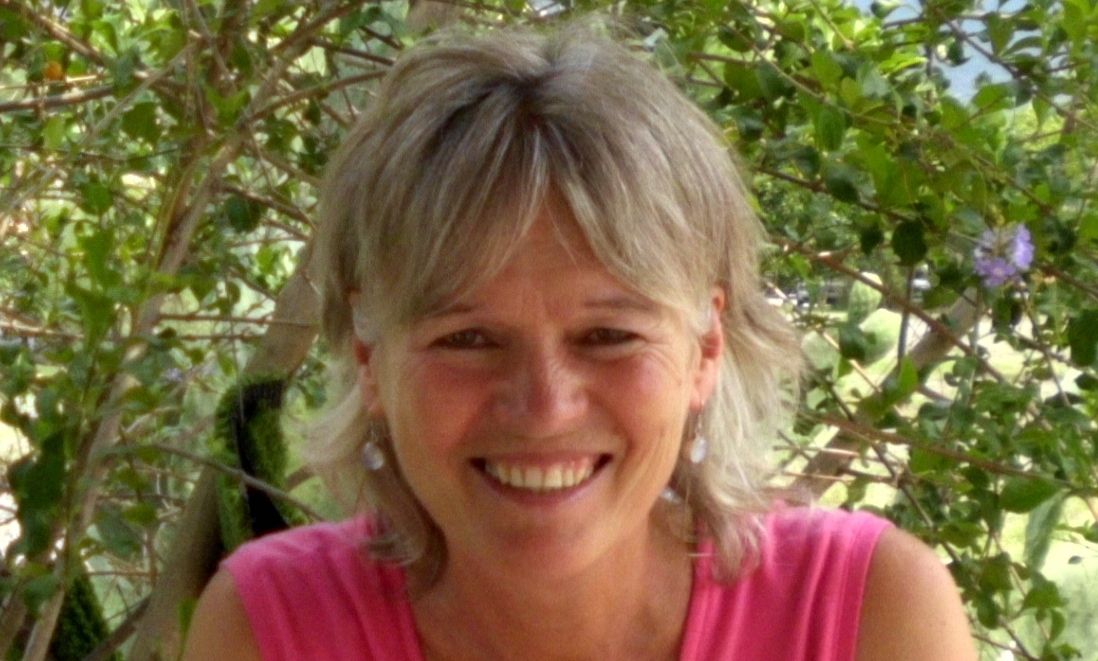 Everyone is welcome!
Previous singing experience is not necessary.
For those who have been singing a long time, it can be a refreshingly novel way to work with their voice and body.
Katelijn Vanhoutte studied as a gymnastic teacher. She followed the work of Borg
Groeneveld (Amsterdam) for "Breathing, voice and harmonic singing ".
For several years she lived in the Pyrenees. While walking in the mountains and pursuing a variety of different courses
she became increasingly passionate about the role of breathing, voice and movement.
She followed Feldenkrais and singing, Dhrupad, Nature voice, Mantra singing, Danse libre (School Isadora Duncan), Tao, Tai Chi and Vipassana.
In 2006-2007 she followed "Mindfulness". Last summers she has visited and worked for one month in Plum Village,
the Buddhist Centre of Thich Nhat Hahn in France and given lessons in overtone singing.
She gives workshops on "Overtone singing and mindfulness" in different countries.
She also gives individual sessions of singing therapy for people who are afraid or ashamed to sing.
She has been studying the care of people who suffer from dementia since 2014
and has given workshops concerning the way to use the voice when speaking with such people.
She collaborates with the "Center of Expertise for dementia", giving workshops in several towns and care centers in Belgium.