From 8-15 th of August 2020 – Haute Loire
This retreat will introduce different approaches to mindfulness practice, mainly through harmonic chanting,
reading, and writing along with daily sessions of sitting, walking, teachings, and dharma discussions.
Carole and Dat Phan-Angevin will share the art of mindful living in a concrete and pratical way.
Through harmonic chanting, Katelijn Vanhoutte will invite us into the practice of deep listening, and to open our loving voice to joy, humor and the intimacy of our breath to enter into the wonders of the present moment..
Carole Phan-Angevin is a sophroglogist and nurse and a student of Zen Master, Thich Nhat Hanh for 20 years (ordained as a monastic from 1998 to 2001).
Phil Dat Phan-Angevin is a graduate of the University of Texas in Communication (USA).
He was also an ordained monastic and senior lay disciple of Thich Nhat Hanh (1997 à 2001).
He works with companies and organisations to help create mindfulness programs for a better life in Europe.
Katelijn Vanhoutte is a harmonic chanting teacher and has practiced in the Plum Village Tradition (Thich Nhat Hanh) since 2007.
She also explores and shares meditation and chanting in her life.
She has led mindfulness and harmonic chanting  in France, Brasil, Mexico, Belgium, and Spain.
This retreat is open to everyone regardless of experience in the practice of mindfulness and chanting.

We will enter into the world of our voice through these various practices to develop our inner silence and peace.
Time will be devoted for relaxation and community building.
Silence will be encouraged in different areas of the center to provide conditions to create space and time of integration after different contemplative practices.
Evenings will be devoted to sharing – poetry, music, text, and stories either underneath the stars and warm fire or inside the meditation hall.
The night will be devoted to noble silence to help us in the work of transformation and healing.
Comment by Katelijn about the overtone workshops she is offering:
"Overone singing" is much more then a singing technique; it invites you together with your voice, to go towards a subtile vibration that connects you with a very deep level within you. Overtone singing is a way of meditation and it invites you to have compassion for yourself and your voice.
Learning to sing overtones is fun and joyful. When we sing overtones we listen in another way, with more than our ears.
Indeed, people who have been told that they sing out of tune, start listening in a new way and bit by bit their vocal instrument tunes with the others voices.
Deep listening to your overtones allows you to have a better perception of your voice and to receive and discover it in an enjoyable way.
ORGANISATION
Vegetarian meals will be prepared by the team of Cèdres bleus.
We will take dinner together with the first 20 minutes in noble silence.
In alternating groups will be invited to take part in working meditation for example.: to help with preparing vegetables or washing dishes…
Suggested arrival time on Saturday 8th of August 2020 is around 16h.
In this way you will have the time to settle in before supper, which will be followed by an introduction to the retreat.
Our retreat will end on Saturday 15th of August 2020 after breakfast.
For those who need a shuttle from the Firminy train station to our house, arrival time is preferably between 16-17h,
departure on the 10th of August is preferably between 11-12h.
Programme de la retraite (à titre indicatif)
07h00  : Sitting meditation
07h45  : Awakening the body (Qi Gong or sophrology)
08h30 : Breakfast in noble silence
09h30 : Practice, Dharma talk or walking meditation
12h-12h30 : Free time
12h30 : Lunch – 20 minutes in noble silence
15h-17h00 : Overtone singing
17h30-19h00 : Working meditation
19h30 : Supper – 20 minutes in noble silence
20h30-21h30: Evening meditation – Sharing from our creative source in deep listing (please bring poetry, music instruments …)
22h00: The very benificial energy of collective noble silence will give us the space to let sink in what we experienced during our day.
In the group will have minimum 10 and maximum 15 participants.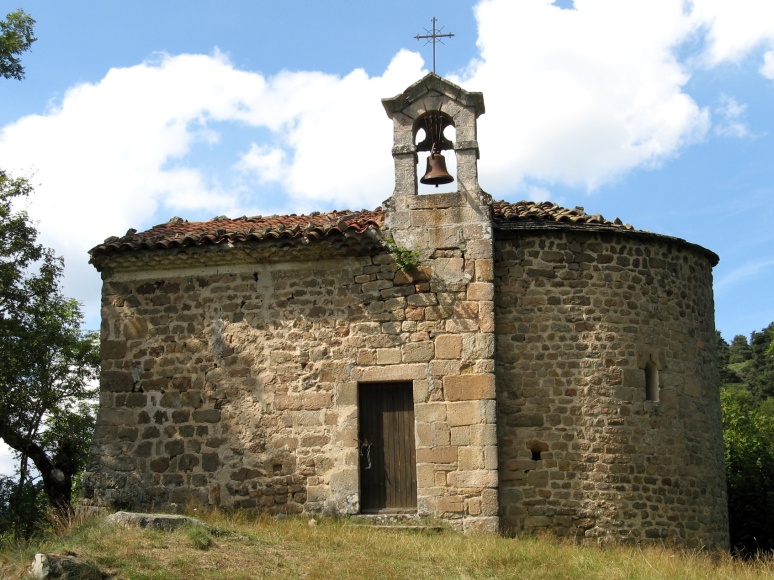 A day walk is scheduled with singing in the chapel of St-Pal.
YOUR REGISTRATION
1. Rate for lodging+ organic vegetarian meals + intervention
1.1. Rooms:
Option 1 : € 500 : double room with private bathroom  (€ 750 for 2 people) + meals
Option 2 : € 400 : double room (€ 600 for 2 people) + meals
Option 3 : € 300 : we have 3 rooms with 3 or 4 beds + meals
Option 4 : € 200 : tent or caravan + meals

1.2. Intervention DAT and KATELIJN: € 300
2. To make your registration you can:
# Please send an email + scan of your registration form to katalina@cantavita.be or katelijnvanhoutte@cantavita.be
or
# send by post mail your registration form + a check with advance of  €150 euro to Association des cèdres bleus – Les Mazeaux, 43140 Séauve-sur-Semène.
3. Deposit:
# You can make a bank transfer of €150 on the account number 728 358 03229 with notification : « Summer retreat 8-15 th of August 2209 ».
International bank transfer : FR76 1450 6016 0072 8358 0322 981 Bic : AGRIFRPP845
# You can also send a check of €150 addressed to: de l'Association des cèdres bleus.
For international check click here on RIB .The check will be cashed when you arrive here.
For further information :
*About the location: Dat Phan et Carole: Les Mazeaux, Séauve-sur-Semène – 00 33 6 78 55 69 20 – lescedresbleus43@gmail.com. Site Les Cèdres Bleus
*About the workshops of Katelijn – Mobile: 00 32 476 383 051 – www.cantavita.be (Click on the English flag)
*About Carole and Dat Phan: cliquer ici